Augustinus Bader TFC8®-Powered Daily Regime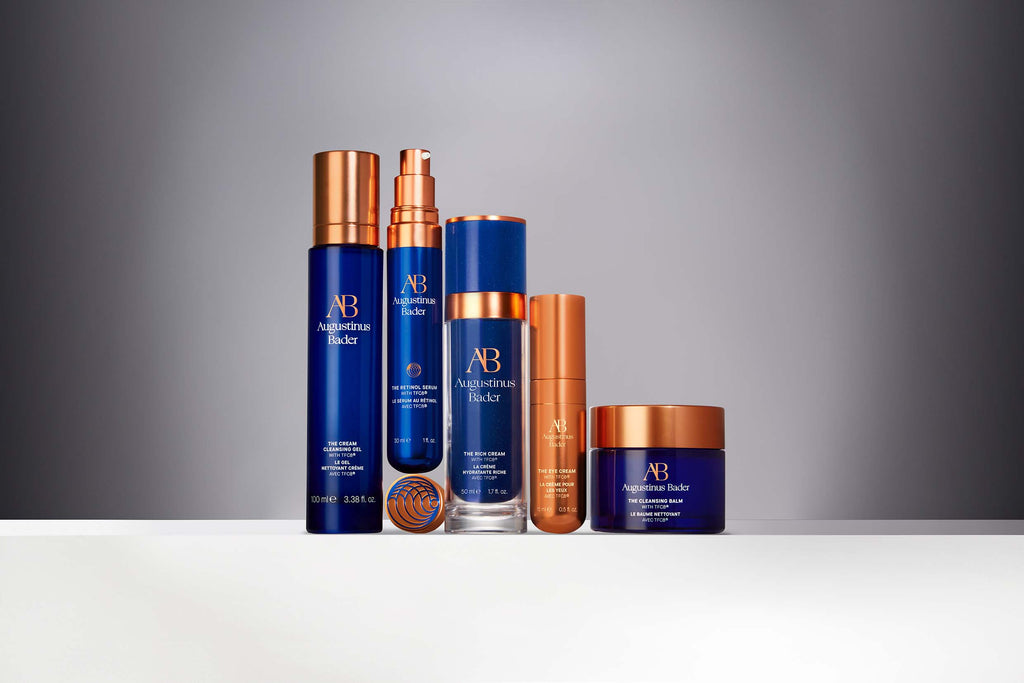 Renew, nourish and illuminate your skin with this effortless 5-step Augustinus Bader routine, designed to support cellular renewal for healthier-looking complexion.
Step 1: Cleanse
The Product
The Cream Cleansing Gel
What it does The Foaming Cleanser gently lifts away impurities and excess oil while replenishing moisture and brightening your complexion.

Step 2: Tone & Exfoliate 
The Product
The Essence 
What it does
The Essence streamline all your post-cleanse needs (exfoliate, tone, hydrate) for a clear, revitalized complexion.
Step 3: Correct & Illuminate 
The Product
The Serum
What it does
The Serum supports total complexion correction, hydration, and renewal. For healthy, youthful skin. 
Step 4: Revitalize & Refresh
The Product
The Eye Cream
What it does
The Eye Cream combats visible signs of aging, damage, and stress while boosting firmness and hydration for a fresh, renewed look.
Step 5: Hydrate & Renew
The Product
The Rich Cream
What it does
The Rich Cream intensely luxurious, hydrating, and nourishing. Supports cellular renewal to dramatically improve the complexion's appearance.