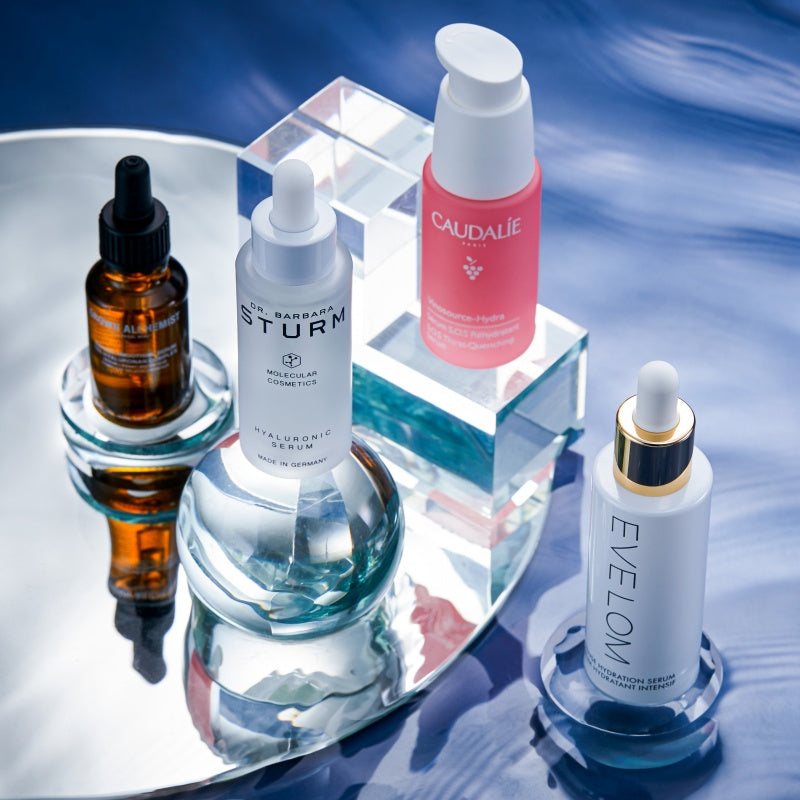 Typically packed with concentrated doses of ingredients for a range of issues, if a serum is correctly applied on cleansed, toned skin that's ready to absorb skincare goodness, it can have transformative powers on your skin.
From vitamin C and hyaluronic acid to essential oils and plant extracts, it's important to choose one, or a few, serums that are formulated for your individual skin concerns.
Here are our favourites to kickstart your skin transformation.
Nine natural oils multitask to help protect skin from free radical damage and refresh appearance. Evening primrose, argan and jojoba oils help boost hydration, reinforce skin moisture barrier, and soften the appearance of lines and wrinkles.
Grapeseed and rosehip oils deliver vitamins C and E to restore healthy complexion. Geranium and borage oils help balance skin. This fast-absorbing treatment provides instant hydration to help skin look and feel softer, smoother and more radiant.
A science-powered daily essential, The Serum is an all-encompassing, fast-absorbing concentrate developed to zero in on the skin's most persistent challenges-- dehydration, stress, signs of aging, loss of elasticity, and environmental damage.
It contains hyper-hydrating ingredients including vitamin C, rice bran oil, pomegranate seed extract and resveratrol (which protects against pollutants) and edelweiss extract to support healthier overall complexion.
A fast-absorbing blend of hyaluronic acid, this serum helps to penetrate deeper into the skin for intense hydration and a plumping, smoothing effect.
Vinosource-Hydra S.O.S Thirst-Quenching Serum
It captures and continuously diffuses water to restore skin moisture balance and to leave it feeling refreshed and supple. With powerful rehydrating active ingredients, this oil-free serum stimulates the internal hydration mechanism to restore optimum hydration. Dehydrated skin is quenched, leaving it feeling soft, plump and refreshed.
This concentrated formula, rich in organic grape water, provides long-lasting soothing and moisturizing properties for the skin.